Product Range Polishing Kits 3D MaxiPol Set 3D MaxiPol Set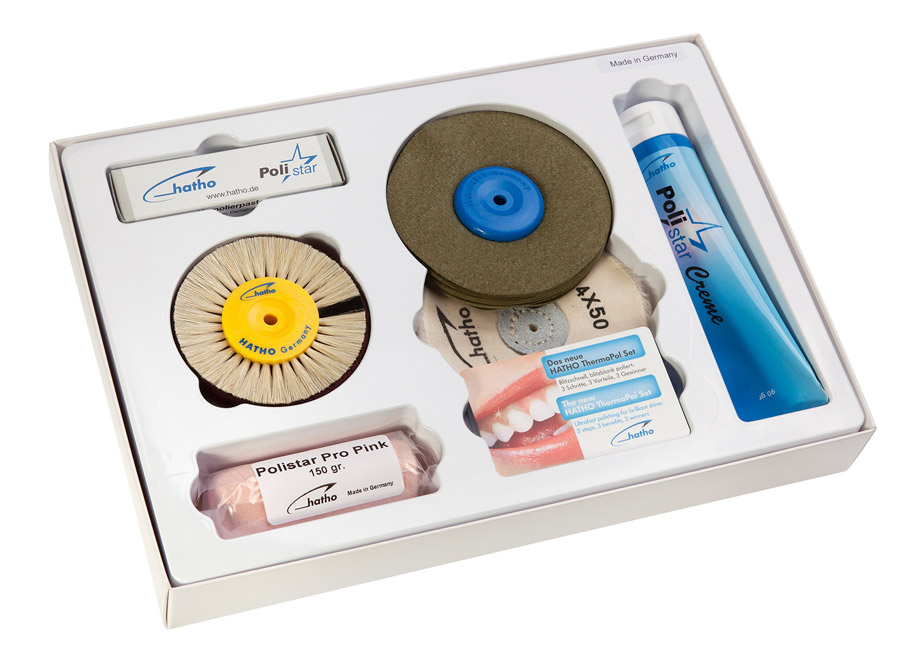 ThermoPol Set
Filling
Material

1x Polistar Lintygray 90g
2x 4280
1x Polistar Cream 90g
1x 869 100/14
1x Polistar Pro Pink 150g
1x 869 4'' x50 H
.
Particularites

3 Steps Thermoplastic Polishing kit.
Fast and easy pre-polishing with Scoth Brite Multi-Layer brush and Polistar Lintygrey. Effective shine polishing with COSIMA Soft buff + Cream. Perfect high-shine polishing with Polistar Pro Pink.
Application