Who we are
The production and the management of HATHO GmbH are located in the Breisgau business park, an industrial area in Eschbach which is located approximately 30 km south of Freiburg, in South West Germany.
In this charming Rhine Valley environment, surrounded by the Vosges Mountains and the Black Forest, our high-quality HATHO products are being manufactured.
HATHO Office-Team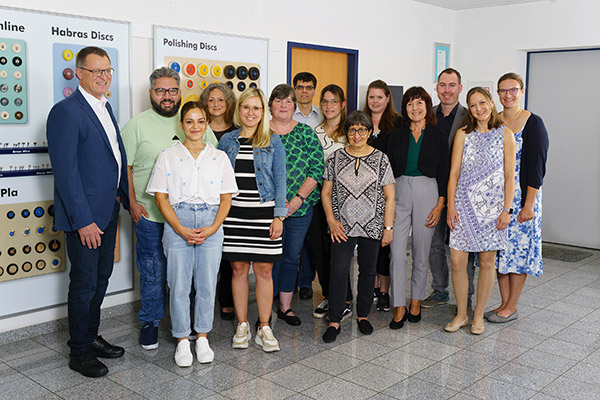 From the left: Dr. Ralf Steiner, Sylvia Eisenblätter, Christina Schütz, Barbara Raach, Astrit Thomann,
Janine Haase, Andrea Traum, Nicoletta Caruso, Markus Schütz, Sigrid Pfefferle, Paul Degrande
HATHO Production, Planning and Purchasing Team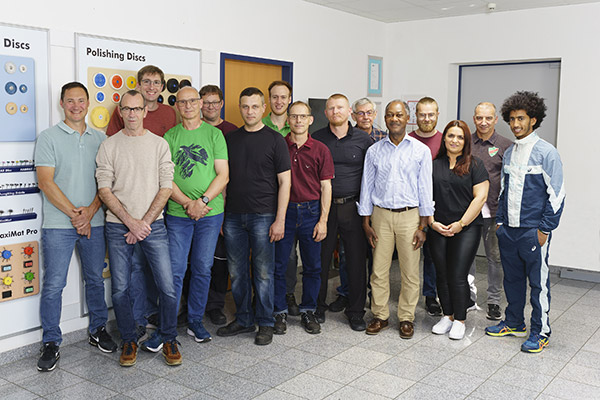 From the left: Sean Kenny, Rolf-Dieter Ulitzka, Dieter Pross, Mathé Abbey, Bernd Männlin,
Manfred Letsch, Alexander Fuchs, Christian Blansche, Bernhard Brugger
HATHO Packing and Shipping Team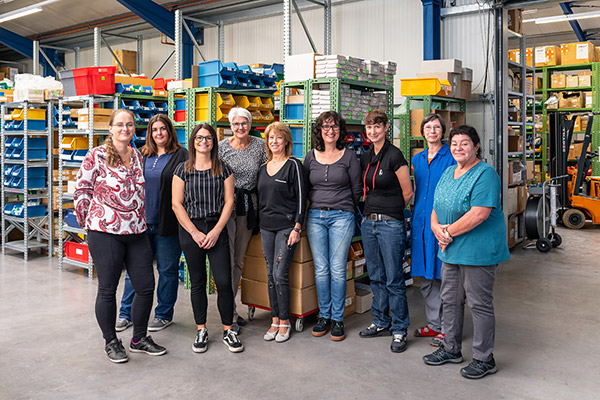 From the left: Hannelore Wehrle, Sabrina Bender, Nadine Wehrle,
Doris Wermuth, Lucia Fucci, Lorena Lal, Daria Arini
HATHO History
Mr. HAns THOma founded HATHO on December 6, 1968. The company name derived from his own name: HA from Hans and THO from Thoma. The nephew of the company's founder, Dr. Ralf Steiner, joined the company in 1991 and eventually took over as Managing Director in 2002. In 2003, HATHO moved location from Freiburg to the Gewerbepark Breisgau in Eschbach.
HATHO has always had an international dimension. This is true both within the company and outside the company. Currently HATHO employees come from 11 different countries and HATHO clients are from all corners of the world. In 2015, we shipped our goods to clients in 46 countries.
HATHO Gallery
Click on the pictures to start the gallery!