FAQ - Frequently asked questions
Here you will find answers to frequently asked questions.
Our Products
---
1 How do I find a HATHO Product on the HATHO website?
Under the "Products" section, you will find a full-text search. With this search engine, you can discover 659 HATHO products.
---
2 Which raw materials are used in the production of HATHO products?
HATHO uses a wide range of high quality raw materials. We always place great importance on using the best possible raw materials for the manufacturing of our products.
---
3 Why are HATHO products so good?
In the development of HATHO products, customer satisfaction is always our main priority.
---
4 Where can I find out about the application and use of a HATHO product?
Through professional and detailed application videos, HATHO provides direct support to clients who use our products. One can find these application films under the "Videos" section of the website.
---
Orders
---
5 As an End-user am I able to directly order from HATHO?
HATHO products can be purchased from specialist distributors. For more information, please click on the "distributor search" for a complete contact list. Competent distributors represent HATHO, in more than 50 countries around the world.
---
6 What do I do if a distributor does not offer HATHO product I am looking for?
Should it be the case that your distributor does not supply the product you are looking for, please contact us directly at info@HATHO.de so that we may assist you further.
---
7 What are the standard packaging units at HATHO?
HATHO standard packaging units are by:
12 pieces / package (Dozen)
144 pieces / package (Big)
Please refer to the HATHO General Catalogue or for more information regarding packing units please contact us directly at info@HATHO.de.
---
HATHO worldwide
---
8 On the HATHO website, how can I find the distributor closest to me?
Under the heading "Distributor search", we offer you various means by which to find a dealer in your industry and within your area.
---
9 Does HATHO exhibit at trade fairs?
HATHO is present at a number of trade fairs worldwide. For a list of upcoming trade fairs where HATHO will be present, please see the listing under "Trade Fair Dates" located on the Homepage.
---
10 Does HATHO also have application videos in different languages?
The professional and detailed application videos are available in several languages. Shortly, they will all be accessible through the HATHO website.
---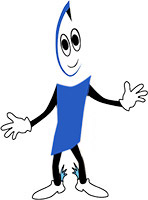 Rotili is HATHO's newest Team member. He is HATHO's official application film presenter and is happy to respond to your inquiries. Please feel free to contact Rotili directly at: rotili@hatho.de.
---